Testimonials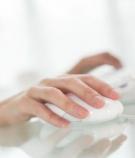 George Peterson from Buy All Online Canada :
We have hired several web development companies in the past for our group of companies, but this one was the best ever! Other than just planning and strategy, they have introduced SEO Services and we have already known how impressive this SEO thing can be for your online business, Good work! A+
Sonya Hilton from Beauty Shop USA :
Pretty website, easy to use admin panel functions and features and Google free, good website development work for tight budget I had.
First
Previous
1
Next
Last

Enter your details below and click "submit request" for a callback from one of our marketing Team.