Testimonials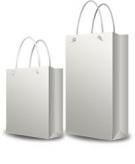 Chris from SEO Studio Australia :
We are a search optimisation company in Sydney Australia and we trust Draw Pictures Ltd for all our, seo, link building, web design and web development outsourcing! They are one of the best guys on planet who never let you down, be it on commitments, pricing and awesome services! I recommend their services to other seo companies looking for an honest service provider!
Janet Gregg from Blue Apple Spain :
We are an online branding, reputation management agency in Madrid Spain with offices in UK and America, we often outsource our seo and link building campaigns to this company and they always do the best job, No doubt about it!
Nicholas Edward from Gambling Direct Europe :
We are an online marketing company based in Amsterdam Holland with offices in and around Europe and we closely work with Europe's leading Gambling companies, We know Robert for around 8 years now and he has implemented great seo strategies in order to make our top competitive keywords rank on 1st page of Google! Great guy, very honest, punctual when it comes to turnaround time and other than just that, they are fun people in real life! He is not just a service provider, he is a family now!
First
Previous
1
Next
Last

Enter your details below and click "submit request" for a callback from one of our marketing Team.