Testimonials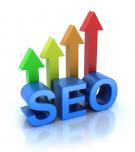 John Laws from Tour Operator Europe :
Draw Pictures worked hard to get excellent seo results. They definitely were/are the right choice for SEO work. The keywords they have proposed has helped us grow our business, great ROI with every campaign that we had set up, very professional advice, what I like most the most about them is on time support offered, no matter even when you call them on Saturdays or Sundays!
Nicki James from Coach Hire Brighton :
These guys talk less and work more; we are Page #1 in Google for dozens of highly competitive keywords. Great and very powerful seo work for good prices! Very honest people...I must say!
Anna Hilton from Corporate Law :
Draw Pictures are a great team of professionals, honest and the Best People in the SEO Industry, great pricing structure and on time project completion, other than just that they return your emails and calls on time, great people!
Mathew Anderson from Outsourcing Agency :
Draw Pictures is a great company to work with! Reliable people delivering what they always promise!
Stephen George from Bathroom Store :
No promises of overnight success from Draw Pictures – but their results speak for themselves! Very hard working guys, always answered my questions and what I enjoyed the most is their customer support! Thank you, Robert and all at Draw Pictures Ltd!
First
Previous
1
Next
Last

Enter your details below and click "submit request" for a callback from one of our marketing Team.